Flo
5 Best Smart Home Devices to Lower Your Utility Bills
Posted on 21/10/2020 by Gabriel Halimi
In the growing field of home automation, it's hard to keep up with which products are truly beneficial and which are little more than LED-laden home accessories.
Your main priority should be saving money (after security, of course) which is where the bulk of smart home devices claim to help the most.
However, it's important to consider all costs related to the device. What's the retail price? How often do they need to be replaced? How much of the initial cost will be offset by utility bills?
We've arrived at these five products by evaluating their initial retail cost, money-saving potential, as well as performance and ease of use as reported by independent reviewers. Here's a list of the five best smart devices to help you lower your footprint and your utility costs at home.
1. Nest Learning Thermostat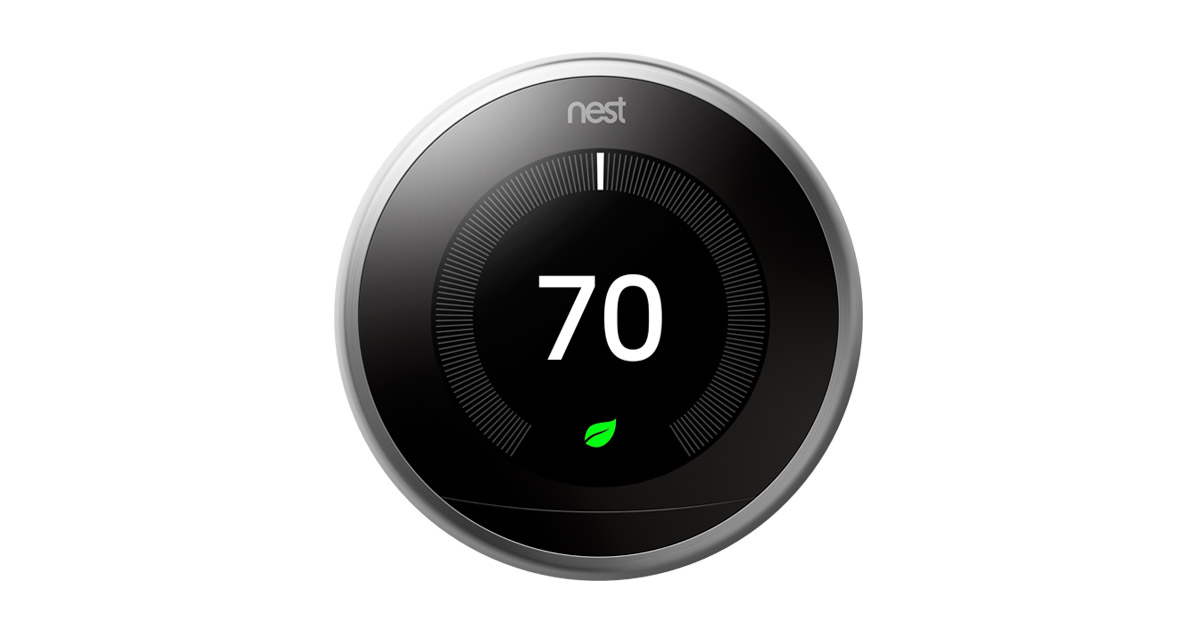 This smart thermostat will dramatically impact the amount of money you save on utility bills. Like many of its smart home counterparts, you're able to able to control your thermostat from the app while you're away. But unlike many of its competitors, it has the advantage of smart machine learning and predictive technology; it actually learns your schedule and uses this data when you're away.
Working a 9-5, Monday through Friday? Nest will keep your home comfortably temperate when you're home and cut back on heating or AC when it knows you're out of the house. And although it's priced at slightly over $200, it quickly pays for itself.
2. Philips Hue LED Smart Bulbs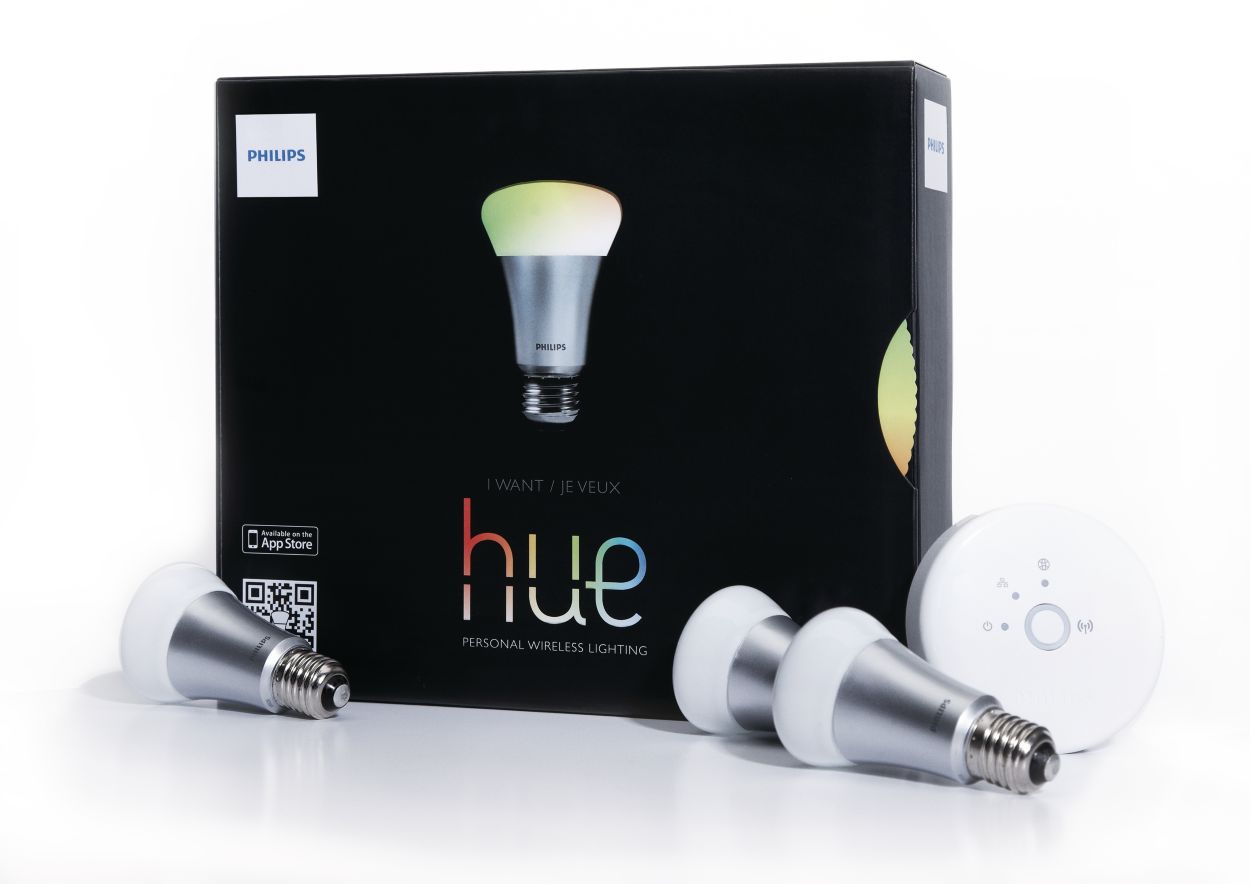 LED bulbs are 75 more energy-efficient, last thousands of hours longer, and they also won't heat up a room like incandescent bulbs will— saving you money on air conditioning costs. Philips Hue bulbs are a particularly good pick because they work with the widest variety of smart hubs, Alexa/Google Assistant/Apple HomeKit, and even have dimming controls so there's no need for smart dimmer switches. One Hue bulb starts at $50 — a hefty price despite the benefits — but we think the entry-level kits which retail around $90 have the best bang for the buck, and include 3 smart bulbs and a bridge that acts as a control center for up to 50 bulbs.
3. Flo by Moen Smart Water Shutoff
No smart home protection system would be complete without monitoring your plumbing system as well. The Flo by Moen Smart Water Shutoff can potentially save you a fortune by automatically shutting off water in the event of a catastrophic leak. But even if your home isn't in danger of serious water damage, there's also thousands of dollars to be saved yearly by monitoring your pipes and being aware of your water consumption in general. With the Flo by Moen App, you can track your water usage, set conservation goals, and even see which fixtures impact your usage the most. 
Combined with smart water detectors that can be placed anywhere in your home for on-the-spot leaks, such as under the sink, Flo by Moen offers a comprehensive water security system for your home, at a value that is lower in cost compared to other competitors in the space such as Buoy or Phyn -- and, is proven to save homeowners thousands annually.
4. Curb Energy Monitor
Similar to the way the Flo by Moen Smart Water Shutoff monitors your plumbing to lower your water utility bills, an energy monitor like Curb will help you track and reduce your energy costs each cycle. As opposed to other home energy monitors like Sense of Smappee which take time to learn the habits of individual appliances, Curb attaches directly to the circuit breaker and monitors your electrical current in real-time, giving you a more accurate breakdown on where your energy usage is going. It's about $100 more than its competitors at $399, but it's reportedly more accurate and gives more detailed insights into your energy use and even provides estimated of your electricity bill.
5. Smart Strip Power Strips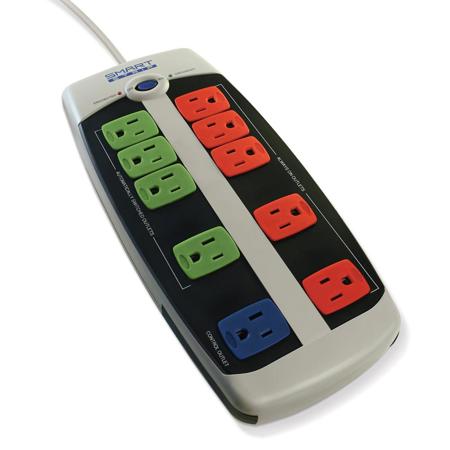 An energy monitor like Curb is a great way to track of your energy usage, but then there's the question of how to implement ways to cut costs. This is where a smart power strip comes in. Whereas smart plugs like the Belkin Wemo Mini can be controlled remotely, the Wemo system doesn't integrate well with other devices in the same system (let alone independent smart hubs like Samsung's SmartThings), costs over $30 per plug, and it won't regulate itself. Conversely, Smart Strip offer multiple outlets for roughly the same cost and automatically cuts off power to devices that are not in use, so they're not passively draining energy.
While there are many fancy smart power strips on the market that allow you to control individual outlets on the strip remotely, we prefer the pared-down Smart Strip brand which uses a minuscule amount of energy, cuts off power to dormant devices on its own, and costs around $30 each.
Note: We didn't go into the best smart hub system because we wanted to call out the devices and services that are directly linked to utility costs, and not the system used to manage those devices.